Fr Peter Beck presided and Dr Imogen de la Bere preached at the 10am Mass. The sermon focused on the life of Fr Henry Darwin Burton, who initiated the Anglo-Catholic tradition at St Michael's and went on to found St Saviour's Church in St Albans, UK. The Gospel reading was taken from Matthew 5: 1-12.
Read on for the sermon and a video of the service.
Service Video
Sermon: The Burton Beatitude
A sermon preached by Dr Imogen de la Bere, at St Michael and All Angels, Christchurch, 29th January 2023
My family first came to St Michael's when I was five, and for the next six decades we were practically part of the furniture. Jeremy and I met at St Michael's school, and of course married here; we both sang in the choir for decades. At the end of our time I was a licensed preacher here, and a churchwarden. In short, St Mikes was the centre of our lives.
When we went to England 25 years ago the connection with St Michael's didn't cease. We attached ourselves to the most Catholic-minded parish in St Albans, England, called St Saviours. And it transpired that the priest who founded St Saviour's parish and built its magnificent brick pile was none other than Fr Harry Darwin Burton, legendary vicar of St Michael's Christchurch.
And it is Fr Burton I wanted to talk about today, because I am a terrific admirer of his, and I'd like people to know something about him. I'm living in hope that someone will write a biography of Burton, He would make a first-rate subject.
He was a dashing, handsome man, with a wonderful delivery, famous for sermons. They still read well today, even without his grand theatrical delivery. He was a man of extraordinary energy and charisma.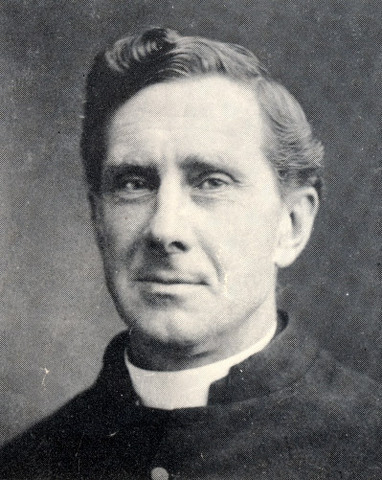 His mission in St Albans was to the brickmakers of the Heath. The brickmakers were marked out as one of the poorest and roughest communities in England at the time. Dickens uses them as an example of the poorest of the poor, subject of this extract from Bleak House. A charitable group, led by Mrs Pardiggle set out to visit the poor:
We came to the brickmaker's house, though it was one of a cluster of wretched hovels in a brick-field, with pigsties close to the broken windows and miserable little gardens before the doors growing nothing but stagnant pools. Here and there an old tub was put to catch the droppings of rain-water from a roof, or they were banked up with mud into a little pond like a large dirt-pie. At the doors and windows some men and women lounged or prowled about, and took little notice of us except to laugh.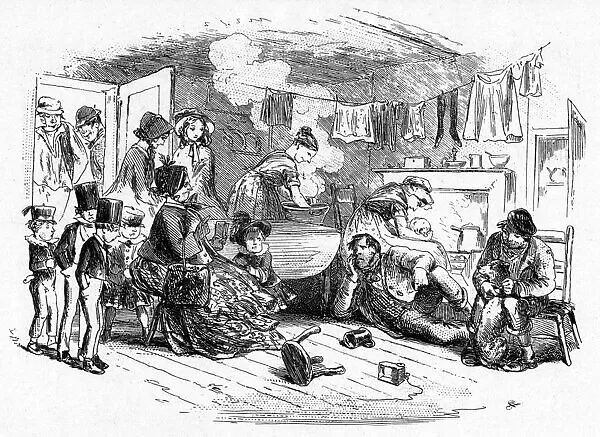 Besides ourselves, there were in this damp, offensive room a woman with a black eye, nursing a poor little gasping baby by the fire; a man, all stained with clay and mud and looking very dissipated, lying at full length on the ground, smoking a pipe; a powerful young man fastening a collar on a dog; and a bold girl doing some kind of washing in very dirty water. They all looked up at us as we came in, and the woman seemed to turn her face towards the fire as if to hide her bruised eye; nobody gave us any welcome.

"Well, my friends," said Mrs. Pardiggle, "How do you do, all of you?"

"I wants a end of these liberties took with my place", growled the man upon the floor. "I wants an end of being drawed like a badger. Now you're a-going to poll-pry and question according to custom--I know what you're a-going to be up to. Well! You haven't got no occasion to be up to it. I'll save you the trouble. Is my daughter a-washin? Yes, she IS a-washin. Look at the water. Smell it! That's wot we drinks. How do you like it, and what do you think of gin instead! An't my place dirty? Yes, it is dirty--it's nat'rally dirty, and it's nat'rally onwholesome; and we've had five dirty and onwholesome children, as is all dead infants, and so much the better for them, and for us besides. Have I read the little book wot you left? No, I an't read the little book wot you left. There an't nobody here as knows how to read it. How have I been conducting of myself? Why, I've been drunk for three days; and I'da been drunk four if I'da had the money. Don't I never mean for to go to church? No, I don't never mean for to go to church. I shouldn't be expected there, if I did; the beadle's too gen-teel for me."
Although written in 1852 the conditions had not changed much by the 1880's when Fr Burton started his mission to them.
A tin shed church was built on the muddy wastes of the heath, for these supposedly godless people. Burton and his team proceeded to set up more clubs and missions than you imagine Just reading about the number clubs and societies he set up and ran for the poor is exhausting.
Then he dreamed of a cathedral for the brick workers. Built of brick. He was well connected with the rich aristocracy of the time, so persuaded Earl Spenser to give him the land and raised the prodigious sum needed to build a beautiful building out of brick. Like no other brick church built before it, the soaring pillars are cylindrical, turned smooth on lathes installed on the church site and of operated by the brickmakers of the Heath.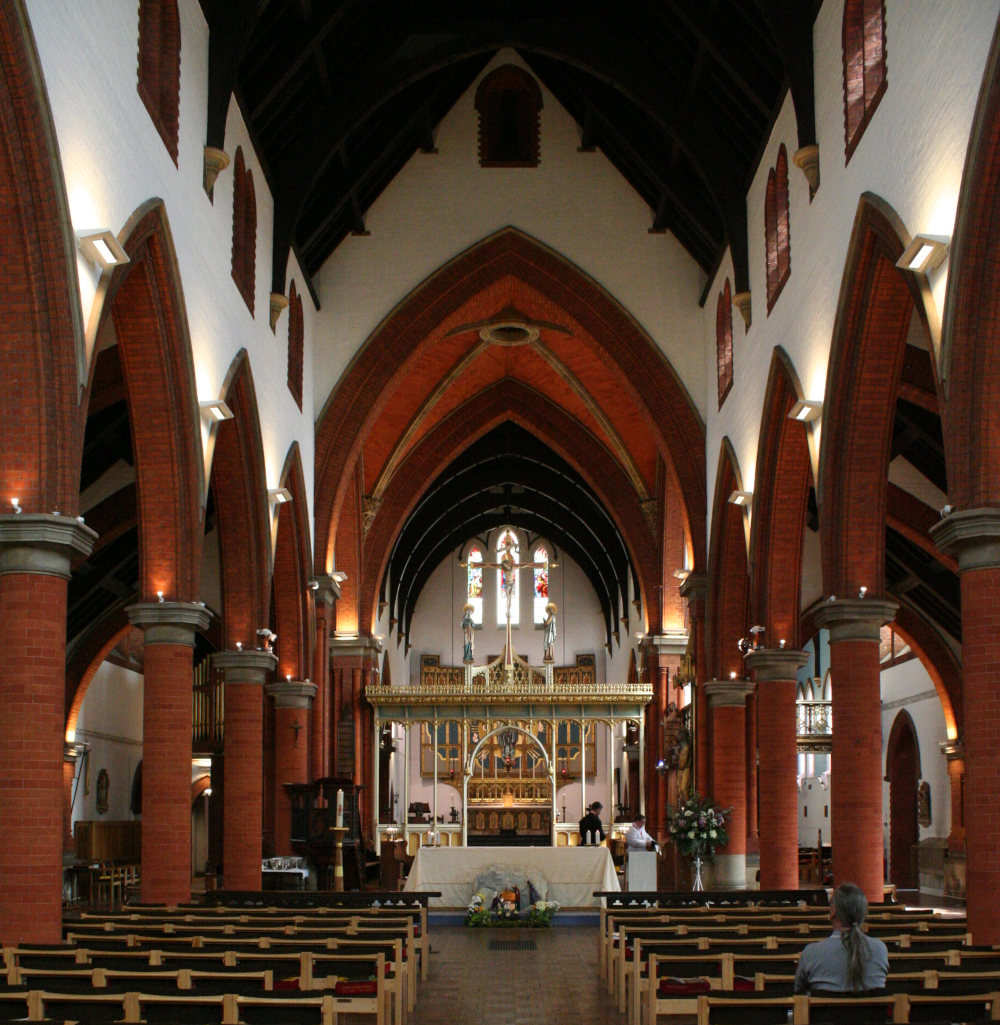 A cathedral for the poor, made from the despised stuff they toiled over.
Fr Burton was so popular with the people of St Albans that on his return from serving in the Boer War he was met by two thousand people at the station, and the men and boys of Heath pulled his carriage back to the church.
But Burton was not just a tireless toiler for the poor. He was committed Anglo-Catholic, so much so that he resigned his very lucrative and popular role as St Albans Diocesan Missioner rather than cease the use of incense in St Saviour's as the Bishop insisted that he do.
Then as speedily as he did everything, he packed up his family and swept into St Michael's Christchurch, arriving in September 1910. It used to be said that he emptied the so-called carriage church one Sunday with his Catholic practises and filled it the next with his preaching. This a bit of an urban myth, but it is true that there was considerable vocal opposition to his Romish ways from outside the parish and huge support for him within the parish.
It also used to be said that he founded Nurse Maude and the City Mission. While that wasn't actually the case, he did fling his enormous energy and charm behind these nascent enterprises. For Burton, tireless work for the poor went hand in hand with daily masses, vestments and candles.
Then off to England, off to war, and then he was gone. It's hard to believe how short a time was here, given the impression he made. He changed this parish, I hope, forever.
But here's a thing. The gospel for today contains that quintessence of Christ's teaching.
'Blessed are the poor in spirit, for theirs is the kingdom of heaven. 'Blessed are those who mourn, for they will be comforted. 'Blessed are the meek, for they will inherit the earth. 'Blessed are those who hunger and thirst for righteousness, for they will be filled. 'Blessed are the merciful, for they will receive mercy. 'Blessed are the pure in heart, for they will see God. 'Blessed are the peacemakers, for they will be called children of God. 'Blessed are those who are persecuted for righteousness' sake, for theirs is the kingdom of heaven. 'Blessed are you when people revile you and persecute you and utter all kinds of evil against you falsely on my account. Rejoice and be glad, for your reward is great in heaven, for in the same way they persecuted the prophets who were before you.
Fr Burton wasn't meek. He wasn't a peacemaker. He liked a good fight. He wasn't poor in spirit – he was very attached to his magnificent gold cope. His cathedral for the poor was lavishly decorated. I'm not even sure about the pure in heart bit either. He did write romantic novels with a lady friend.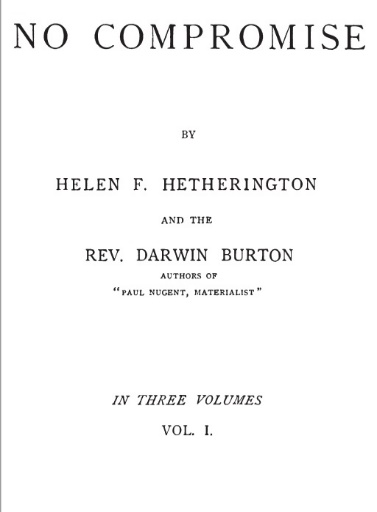 But you see, I don't think the Beatitudes are supposed to be the definition of what a Christian should be. Jesus himself, like Burton, could be stroppy, argumentative, forthright, troublesome.
But the Beatitudes are one of the fundamental statements of Christian belief because they talk of valuing the unvalued. As Paul writes in today's lesson: The foolishness of God is wiser than the wisdom of humans, and the weakness of God is stronger than human strength.
Jesus mixed with the despised of his society. He called children to him, called fishermen to be his key people. He held up a despised Samaritan as a model of kingdom living. Christian topsy-turvy thinking.
The Beatitudes don't instruct us to be meek and lowly and persecuted. They are not a prescription. What they are is defiant in your face to those who think the lowly and poor and oppressed are not important in the kingdom of God. Quite the reverse, says Jesus. They are the blessed ones.
Burton was a Beatitudes man. A topsy-turvy Edwardian. Grand, handsome, upper-class, he mingled with, and was friends with the poorest. He worked with God-inspired energy to bring to the downtrodden, to the ordinary person in his pew, a taste of heaven. Music, ceremonial, colour, lights, rich fabrics, gorgeous scents, drama, pathos. But hand in hand went tireless work for the welfare of the poor. Both the earthly and the heavenly mattered to him.
You could add another beatitude, a Burton Beatitude:
Blessed are the brickmakers, for they shall have their cathedral.